Buying a Suit or Renting a Tux
One decision every bride and groom must make when planning their wedding is whether the groom, groomsmen, and ring bearer will be Buying a Suit or Renting a Tux for the wedding.
If you are planning a very elegant formal wedding then your decision should be pretty easy. You will be renting the tuxedos for your guys. The two main elements to any formal wedding are tradition and uniformity. The men are dressed the same. The Bridesmaids are dressed the same. And the bride wears a white wedding gown. The Groom should work with his best man to set a date for a fitting at the local shop. Traditionally the best man will ensure all groomsmen and ring bearer attend their appointments. But you can really delegate this task to anyone in your wedding party. A word of advice we can give you and you can share with your wedding party is really try not to spill anything on the tux. Most rental places will charge you a lot extra for cleanings or damages.
One of the benefits to planning a wedding that is less formal is you have a lot of freedom when it comes to style of dress. Sure if you are after that uniform look and style amongst the guys in the wedding then you will also want to rent some tuxes for the day. But if all the guys in the wedding party have a similar color and style of suit this would be a great option if you are on a tight budget.  It could be a bit expensive for the member of the wedding party to have to buy a new suit if they don't have something similar though. Just be considerate that everyone is probably on some sort of budget and see what you can make work. Another more trendy option you have for a less formal wedding is for everyone of the guys to wear a different color or style of suit that matches their own style or personality. It is really your wedding and the rules are completely up to you.
The Benefits of Buying A Suit
Minimal cost if everyone has an appropriate suit.
Gives a bit of contrast between the men in the wedding party. As much as uniformity looks good a bit of contrast shows the character of the men.
Not everyone wants to wear rented clothing.
Suits are fitted prior to the wedding.
The Benefits of of Renting Tuxes
Follows Traditions of Formal Wedding
Maintains a uniform look at the Alter.
Groom's rental may be free if you rent from one place.
Can be an inexpensive option depending upon where you rent from and the style of suit. Cost is usually between $50 – $500 dollars for the night. Again be very careful not to damage or stain the tux.
Below are some other items you may want to consider when dressing the Groomsmen and Ring Bearer. Buying a Suit or Renting a Tux?
Shoes – We have a whole section on buying shoes for a wedding.
Cologne – The Bridesmaids are going to expect at least one dance. You might not be able to smell you but everyone else can. Get yourself some new cologne.
Suits – The great thing about new suits is you can re-use them in your day to day life.
Neck Ties – Are a stylish accessory for any occasion.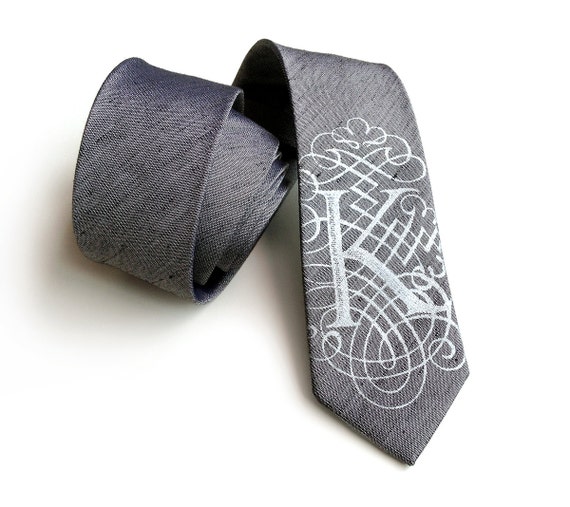 Custom initial necktie. One letter monogram silkscreen print, rustic linen & silk blend tie. "AlphabeTIES" filigree font. Choose A-Z.
$56.00 USD
This Personalized initial necktie makes a perfect wedding gift from the bride to the groom as well.
Groom Accessories – Check out these great watches, cufflinks, and bracelets to update your style.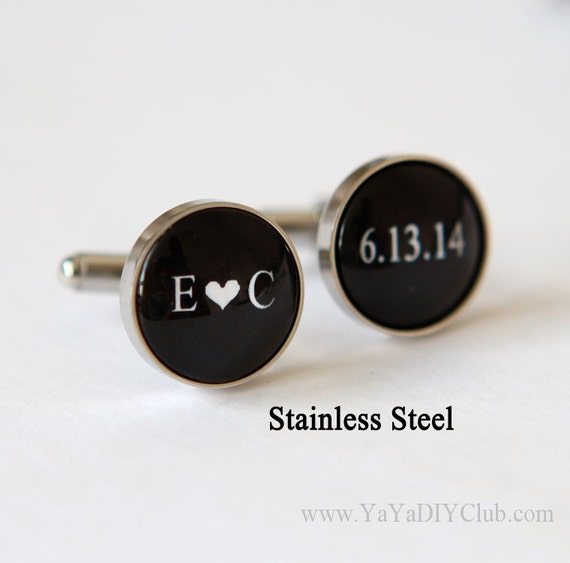 Personalized Cuff links Weddings Cufflinks Custom Wedding Date Initials Color, Groom Gift, Unqiue Wedding Gift, Anniversary Gift
$39.00 USD
The personalized cuff links make a great groom accessory as well as a anniversary gift.
Ring Bearer Suits – The latest styles for your Little Man.
Ring Bearer Pillows – Beautiful wedding rings deserve the most elegant displays.
Click here to return to Our Wedding Shopping List.
Save
Save
Save
Save
Save
Save
Save
Save
Save
Summary
Article Name
Buying a Suit or Renting a Tux
Description
Tips on how to Buying a Suit , how to dress for wedding, groom wedding fashion, groom accessories list.
Author