Before your wedding you are going to want to spend sometime with your girls. Nothing could be better for a bit of female bonding than hitting the town for a day of dress shopping. Dressing The Bridesmaids and Flower Girl can be a lot of fun if you are prepared for it. Just so you know it is customary that your bridesmaids and the parents of the flower girl pay for their own dresses. But if you are in a financial position to help them out then by all means throw down that rewards credit card of yours and start earning some points. But as you know most of us will have to stick to a budget. When it comes to the Flower Girl, you will want her to look like a miniature version of you on your wedding day. If you can match the color and style of dress to what you are wearing your photos will turn out truly priceless. Dressing The Bridesmaids and Flower Girl is also a great time to invite the flower girl out before the wedding. It's really good for her to meet the bridesmaids before the wedding to boost her confidence a bit. When it comes time for her to shine at the wedding she will have some friends their to encourage her and walking down that aisle in front of everyone wont seem all that bad. Before you head out shopping you will want to work with your Maid of Honor to plan the day out. Making the arrangements and getting everyone organized to go shopping is usually the duty of your maid of honor. But it can also be delegated to any of your other bridesmaids also . Just ask them. I am sure they would love to help you out.
Five Things To Consider When Choosing The Bridesmaid Dresses
Wedding Theme – The theme of your wedding will be the most important factor to consider when choosing the style of dresses for Dressing The Bridesmaids and Flower Girl. If it is a very formal wedding you may want to choose a softer pinks or blues for the bridesmaids. The Season of the wedding will also factor into the style of dress you choose. At a fall or winter wedding you will probably choose a longer warmer dresses. Whereas during a summer or spring wedding the bridesmaid dress will be a bit higher cut or more revealing.
Color- When choosing a color of dress for your bridesmaids you should think of the colors that look best on you. We all have certain colors that make us look our bests and the best thing you can do on your wedding day is surround yourself in those colors. Also consider your theme. A destination beach wedding will have a different color theme then a wedding held at Christmas.
Body Type – We all know that certain clothes work better with our own body types. Another thing we know is that everyone's body type is different. Once you have chosen the color and theme of dress you may want to let your bridesmaids chose their own style of dress in that color. Everyone wants to look their best at a wedding especially when they are in the wedding party. Its very trendy to have your bridesmaids in different styles but all in the same color. And it's better to have 8 happy bridesmaids that look awesome then 5 that are OK and 3 that are embarrassed.
Comfort – Weddings can make for a long day and they can make for a long night. This statement couldn't be more true than Dressing The Bridesmaids and Flower Girl with comfortable dress. When you are out with the girls trying on dresses try to have a bit of flexibility so they can wear something comfortable. You can always see in wedding photos who is happy and also who is uncomfortable.
Cost – Every responsible bride should understand that everyone has a different financial situation before she Dressing The Bridesmaids and Flower Girl. The average cost for a bridesmaid dress is $200.00 and you your bridesmaids will have to pay additional $50.00 or more for the alterations. If you can stick to this budget or a little bit less I am sure they will appreciate it.
Dressing The Bridesmaids and Flower Girls
Bridesmaid Dresses – Here are a few examples of some beautiful dresses at a great price. You can dress your bridesmaid with your wedding style as well, if you are planning an romantic beach wedding, chiffon dresses is a perfect choice, for a country wedding make sure to add some western elements like cowboy boots and sunflowers to your bridesmaid accessories, for a vintage wedding,gold sequins is a good element to consider.
Flower Girl Dresses
– Let her lead the ceremony in one of these cute little dresses. It's a great opportunity to tie in your flower girls' dress and accessories with your wedding theme. Don't be afraid to use sequin, colors, texture on the flower girl dress.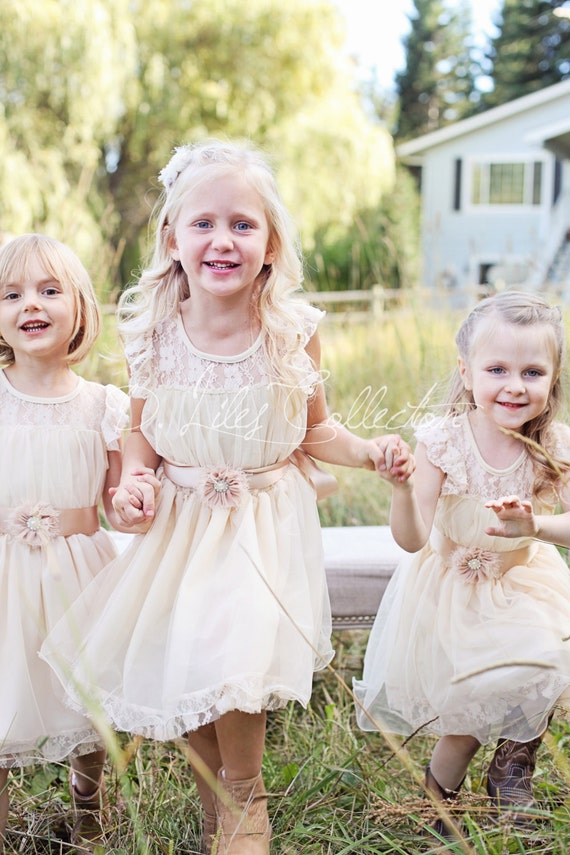 flower girl dress ivory flower girl dress girls lace dress lace dress toddler lace dress boho flower girl dress flower girl dress lace
This vintage flower girl dress is perfect for a rustic barn wedding! So adorable…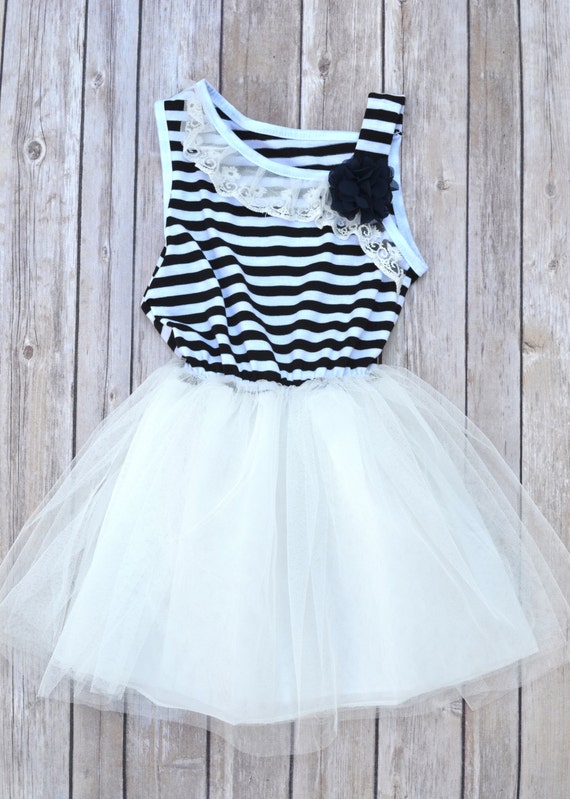 Nautical Tutu dress, Blue tutu dress, Navy blue stripe dress, Nautical girls dress, Nautical Wedding dress, party dress
The nautical navy blue stripes flower girl dress is a great design for your beach wedding or nautical wedding.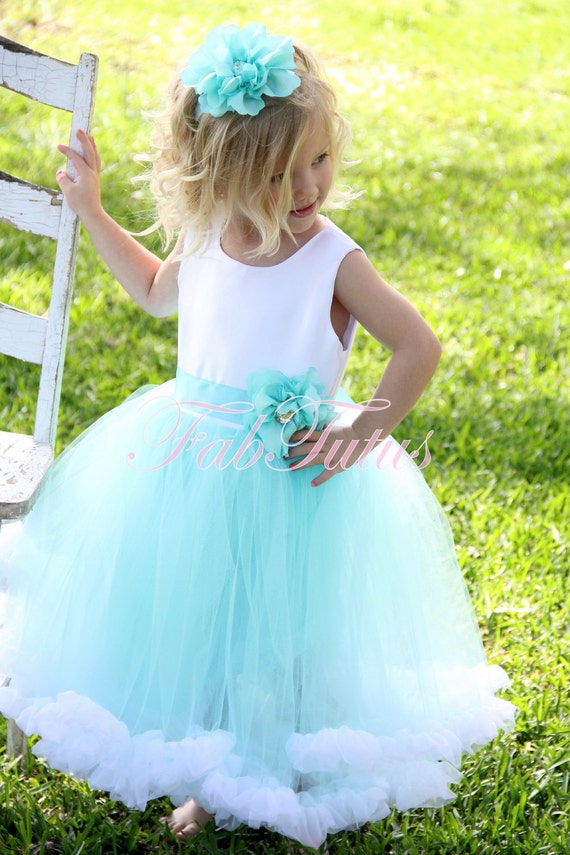 Couture Tiffany Blue flower girl tutu dress with chiffon ruffle and handmade flower pin by FabTutus – "Jillian"
Tiffany blue flower girl dress with fluffy tutu dress for your modern tiffany blue wedding.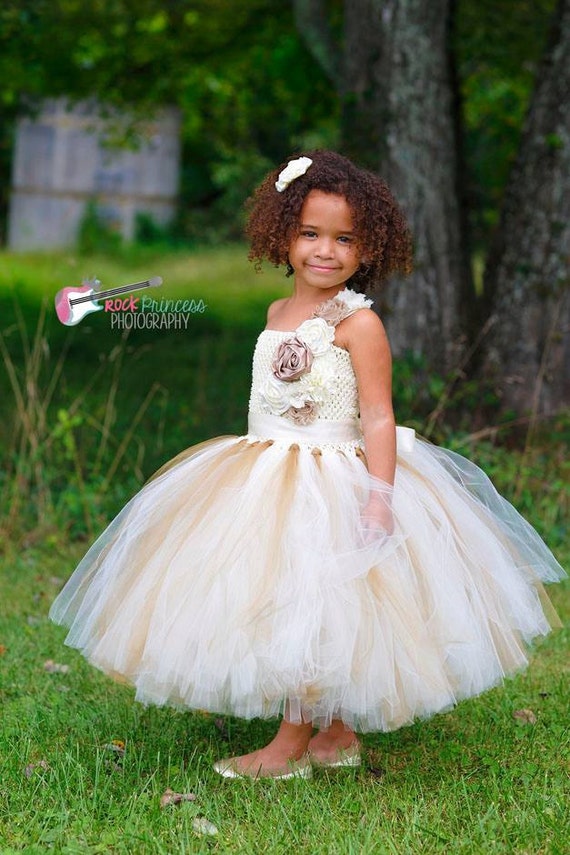 Ivory, Gold, Champagne Flower Girl Dress, Ivory Flower Girl Tutu Dress, Gold Tutu Dress, Tutu Dress, Girls Dress, Baby Dress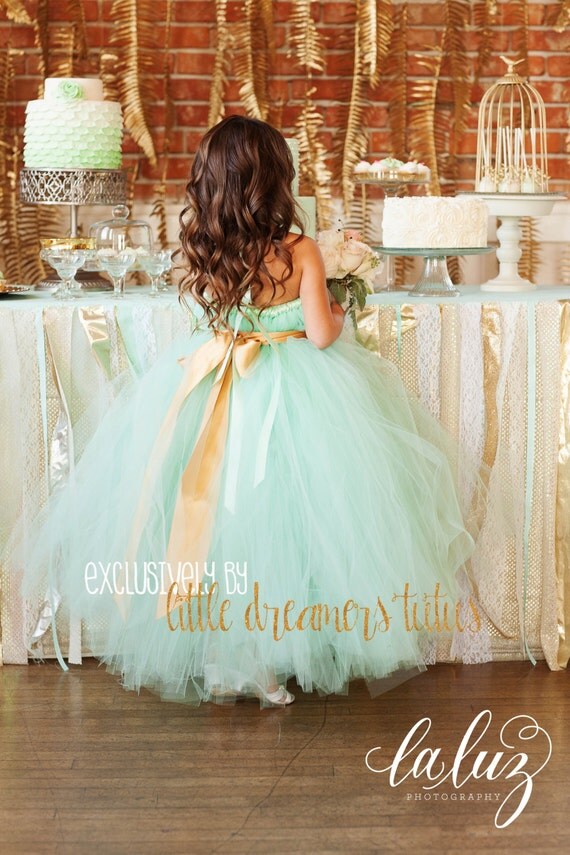 Mint Green Flower Girl Tutu Dress
 has a very springy and contemporary look for your spring wedding , summer wedding or mint green wedding theme.
Flower Girl Baskets
– Check out these great Flower Girl Baskets. The most trendy flower girl baskets are vintage burlap and lace baskets and pillows, nautical flower girl basket , peacock wedding basket and pillow, you can also let your flower girl to carry a wedding sign instead of the traditional flower girl basket.
Bridesmaid and Flower Girl Accessories
 – Bridesmaids and flower girls always look their best when they have a bit of shine. When you pick out the bridesmaid and flower girl accessories, it's always nice to add their monograms to the design to make it a truly unique gift for your bridesmaids and cute flower girls.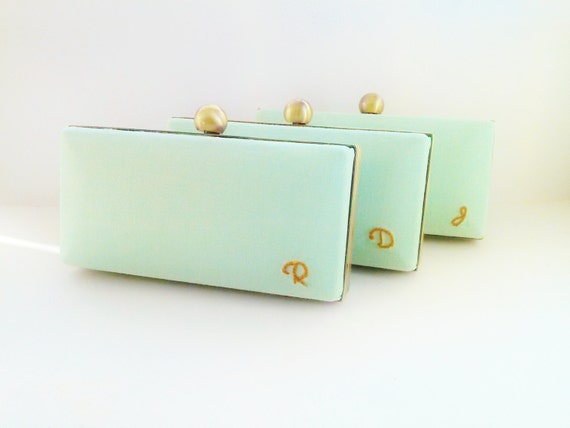 mint wedding clutches, set of 3 bridesmaid clutches, mint bridesmaid, mint gold wedding, mint minaudiere, coral wedding, wedding clutches
Those mint green clutches will match the mint green bridesmaid dress perfectly. the monograms on the clutches also adds a personal touch as a bridesmaid gift.
Blanche crystal Cuff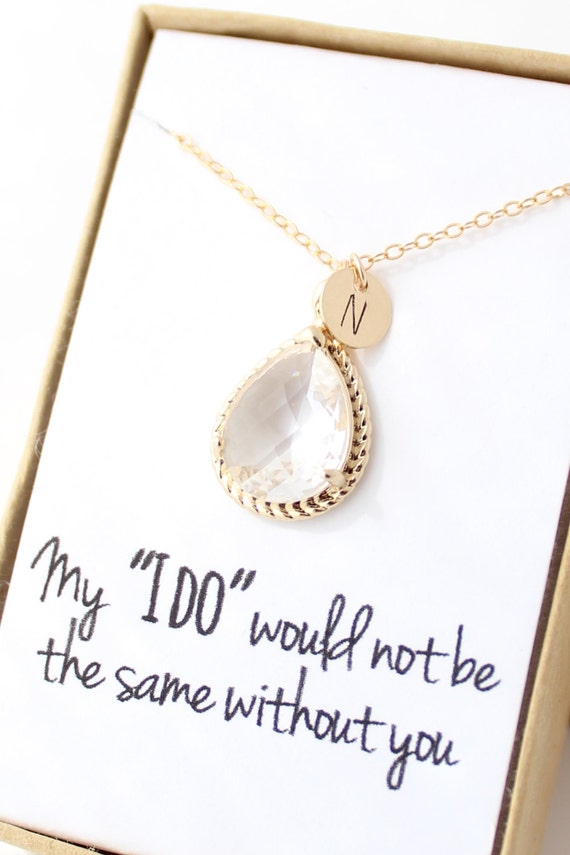 Clear Crystal / Gold Bridesmaid Necklace – Clear Gold Necklace- Personalized Bridesmaid Necklace – Bridesmaid Gift – Bridesmaid Jewelry NR1
Will You be My Maid of Honor? card and robe Set
 Your bridesmaids and maid of honor will sure enjoy this silky and stylish kimono robe at the getting ready morning ! It will make great getting ready wedding photos!
Flower Girl Kimono Robe. Assorted Prints
 Don't forget to get your flower girls the matching kimono robes for your getting ready photos!
 Click here to return to Our Wedding Shopping List.
Save
Save
Save
Save
Summary
Article Name
Dressing The Bridesmaids and Flower Girl
Description
Dressing The Bridesmaids and Flower Girl tips on bridesmaid dress, flower girl dress, flower girl basket, bridesmaid gifts and flower girl gifts for different wedding themes.
Author