Packing For Your Honeymoon
Before you set sail on a romantic getaway for two make sure you pack the essentials you will need to keep you both comfortable while you are away from home. With all the work that goes into planning a wedding and the excitement the week of the wedding it is easy to forget some of the basics when packing for your honeymoon. As you probably know buying the essentials abroad can be very expensive. Even though the hotel you are staying at would love to charge you $10.00 for a travel size tube of toothpaste you can totally avoid that expense.
A month or two prior to your wedding you will want to put together a list of needs to packing for your honeymoon.
Below you will find our list of common items that can be forgotten when packing.

Majestic Yankees 03 Stripe Bikini Set
Lists For Your Honeymoon Packing
Passports – Right now go check the expiry date on both of your passports. The sooner you can do this the better. If your passports are expired or near expiry you may have to postpone your honeymoon. It is better to check your passports before you book the vacation. Prior to leaving for the airport double check or even triple check you both have them and keep them in a safe place throughout your vacation.
Photo ID – Check to ensure you have your drivers license or photo ID with you. If you are renting a car you will need this. You will also probably need this at the airport and also again when you check into your hotel.
Airline Tickets – Before you leave for the airport make sure you have your airline tickets or confirmation numbers with you. Double check the flight numbers and times both before you leave your home and and again before you fly home. One more thing to remember is different places have different time zones. Make sure you are on local time when you get there.
Cash, Debit Cards and Credit Cards – Check your purse and wallets to make sure that you have some cash, a debit card, and credits cards with you. Try not to carry a lot of cash on you in foreign countries. Most countries now have ATM machines that will work with your current bank card. If you have access to a computer check debit and credit card statements daily to make sure you haven't received any fraudulent charges.
A Couple New Pens – Try pack a couple new pens for your vacation. Depending upon the country you are traveling to you will probably have some paperwork to complete when you get there and also when also when you returning home.
Travel Documents – Print off one or two copies of all of your travel documents. Make sure you have copies of your airline tickets, travel insurance, health care cards, vaccination reports, drivers licenses, and credit cards. If any thing goes missing you will at least have some form of identification and emergency numbers to get replacements.
Luggage – Count your bags while you are packing. Make sure when you are loading the car all your luggage cases are accounted for. Also check the number of bags you have when you get to your destination. You would hate to leave one behind or have one go missing.
Sunblock – If you are traveling somewhere tropical or traveling during the summer pack some extra sunblock. It costs a fortune when you get to resorts or areas with a lot of tourists.
Personal Care Products – Make sure you pack travel sizes of your hair care products, toothbrushes, lotions, perfumes, colognes, contact solutions, and hand sanitizers. If you are planning to wait a year or two to have kids you will probably want to pack some protection as well.
Footwear – Make sure you pack suitable shoes for formal events, casual events, and the outdoors.
Clothing – Just like with the shoes you will want to pack for formal, casual, and the outdoors. When you pack expect that the weather will be sunny and hot and rainy and cold.

Couples Tshirts – Just something super cute and fun to announce you are Mr. and Mrs. now to the whole world!

Selfie Stick – You can easily take tons of honeymoon photos without asking strangers to do your a favor ! selfie time!

Medication – Double check that you have all your prescription medication with you in the original container. It is also a good idea to pack some aspirin and medications for upset stomachs.
Entertainment – You may want to bring your cellphone, tablet, or laptop with you to stay in touch with friends and family while you are away. Making sure you bring charging chords for anything electronic you bring. You may also need a power converter depending upon the country you are going to. Oh yeah! Don't forget to pack your camera. We would love to see some photos!

Lolli Rainbow Heart Round Beach Towel

Floozie Lace Bell Sleeve Beach Dress
Below Are a Few Items You May Need Packing For Your Honeymoon
Travel Products – Just a few necessities to keep you happy, clean, and entertained.

InnoGear® Selfie Stick with Remote Shutter and Telescopic Tripod Self Portrait Bluetooth Monopod Hand Grip for Samsung Galaxy S3 S4, Note 2 3, iPhone 6 5s 5c 5 4s , HTC one M7 M8 Mini – Detachable and Assembled, Support Zoom In or Zoom Out Function(Black)

A selfie stick is a must have Packing For Your Honeymoon, you can take a ton of nice honeymoon photos WITHOUT asking strangers to take photos for you and your spouse.
Honeymoon Outfit – Look your best on those beaches in a new swim suit and matching wifey and hubby shirts. How cute!
Just Married Hat
by
Chic_Boutique
View other Honeymoon Hats at
Zazzle.com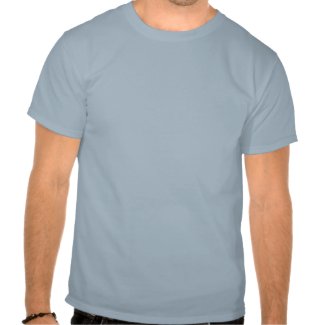 Trophy Husband T Shirt for married men
by
logotees
Get the best in
custom tee shirt printing
at zazzle.com
Skin Products- make sure to get that perfect tan and beach body everyone envys.
Honeymoon Fun-Girls always want to look the hottest in front of their husbands.
Look for some hot honeymoon lingerie to spice things up.
Click here to return to Our Wedding Shopping List.
Summary
Article Name
Packing For Your Honeymoon
Description
Packing For Your Honeymoon tips on how to plan your honeymoon, things you must bring regarding well being and safety. Honeymoon outfits, personalized honeymoon robes, honeymoon luggage selection.
Author