For many people the most desirable season of the year is spring. Almost everyone loves the warmer weather and longer days that the season brings. In many ways this is the perfect time of the year to get married because it is neither extremely hot nor extremely cold.  After a Fall or Winter proposal some of us just can't wait till summer to have our dream wedding.

Springtime weather is often conducive to having an outdoor wedding, but rain can always be a factor in that. Anyone planning a spring wedding is advised to rent a tent or book a venue that will provide one. This will ensure that if it does rain on a couple's big day, guests and participants will be able to gather underneath the tent to stay dry.
While pastel wedding colors are typically associated with a sprig wedding some couples want to make a bolder statement on their big day. One great way to do this is to pair pastel colors with colors that contrast them. A combination of brown and sky blue wedding colors or lime green with lavender wedding colors will make the décor of spring wedding beautiful. Couples who want their big day to have an elegant feel to it should stick to either one color or two colors. Any more than two colors and the wedding may start to look too loud for such a happy and peaceful occasion.

Sequin Midi Dress with Open Back
The invitations for planning a spring wedding should reflect the season. Tulips, butterflies and other spring motif are a wonderful choice for the wedding invitations. Most couples choose their wedding colors long before their invitations, which allow them to choose wedding invitations that use those colors. To add a personal touch, some couples even include silk flower petals sprinkled in the envelopes the invitations are sent in.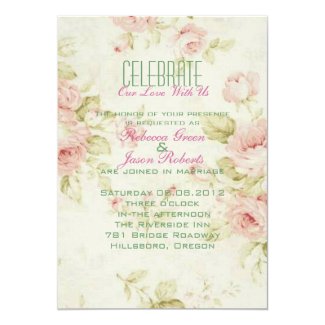 elegant Pink rose Floral vintage wedding invite
by
ThemeWeddingBoutique
Browse
Rustic wedding Invitations
Pink floral wedding invitations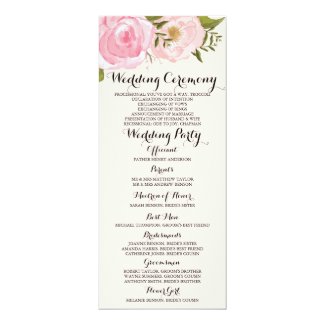 Modern Vintage Pink Floral Wedding Program Card Personalized Invites
by
Jujulili
Check out more Wedding program Invitations at
Zazzle
Modern Vintage Pink Floral Wedding Program Cards
Spring Wedding Decorations
When choosing flowers for a spring wedding decor it is best to choose flowers that will be in season at the time, especially if a couple has a tight budget to stick to. Some of the most popular choices for a springtime wedding include lilies, tulips, daisies, cherry blossoms, magnolias and daffodils. Choosing how to display flowers as part of the décor gives couples many choices such as watering cans, wicker baskets and teapots. In addition to holding the flowers these items can even double as spring wedding favors, which also good for couples on a budget.
The Perfect Recipe For A Spring Wedding
Planning the menu for a spring wedding involves choosing fresh, light foods that will satisfy the hunger of guests without making them lethargic or sleepy. The main course at many springtime wedding reception includes either ham or lamb. To keep it healthy, couples can have fresh vegetables served as well. Even the flavor of the wedding cake can reflect the spring season. Carrot cake is a popular flavor choice for any springtime wedding. The cream cheese icing traditionally used on carrot cake is healthier than the type of icing that would normally be used on one. Modern wedding cake pops is also very trendy! Serving fresh fruit on the side is a great way for guests to eat healthy and still enjoy themselves.
A springtime wedding has so many possibilities when it comes to everything from venue to décor to food served.

One Shoulder Embellished Lilac Maxi Dress
Click here to return to The Wedding Venues.
Click here to return to Our Homepage.
Summary
Article Name
Planning A Spring Wedding
Description
Planning A Spring Wedding tips on spring wedding invitations, spring wedding favors, spring wedding decoration, floral wedding centerpiece.
Author