Planning and attending a bachelor or bachelorette party can be a lot of fun. Typically all the planning will be done for you by your maid of honor or best man. Although really anyone can do this for you. With all the stress that can build up for you while planning a wedding and maintaining your daily life its a good idea to blow off some steam. It is also a good opportunity to spend some time with close friends and family before the wedding.
If you are the lucky one trusted with planning the bachelor or bachelorette party you will need to work closely with the bride or groom to find out exactly what they want to do. It is their last day being single and you could bet they want to have a good time. But one thing you should know is everyone is different. Not everyone wants to spend 10 hours at the strip club and not everyone wants to just sip tea for an afternoon. Talk it out with them!
Planning A Bachelor or Bachelorette Party
Like we said above planning a bachelor or bachelorette party isn't all that hard. All you need to do is talk to your friend and tailor the day around what they truly love doing. If she wants to get manicures then plan a day around the spa with her and her girls. If he wants to go fishing get the guys together for a weekend at the cottage. All you need to understand that planning a wedding and moving into the married life is a very stressful period of time. Your friend is probably going through a lot of emotions and have a lot more on their minds then you could imagine. Unless you're married though. Then you understand exactly what they are going through. Once you know what they want to do work with them on a guest list. Depending upon what you and the bride or groom plan for the party will determine who they want there with them. If your going to a gentlemen's club they may not want there boss there with them. Work out a list that includes their side of the bridal party, family, friends, and co-workers. Get their contacts and set a date with your friend for the Party.
The Only Reservations and Invitations
Now you are ready to make the reservations, send out the invitations, and buy some party favours for the bachelor or bachelorette party. When you invite the guests make sure you discuss splitting the cost of the party with them ahead of time. Its a good idea to let everyone know they might have to pay a little towards the bride or grooms last night of freedom. It also makes sure that you don't get stuck paying 100% of the bills.
Bachelor and Bachelorette Party Ideas
Below are some of the more common themes for a bachelor or bachelorette party.
Vegas Baby!
Have a Bridal Tea Party
Spend The Weekend At The Cottage
A Night at a Ladies or Gentleman's Club
Plan A Day At The Spa
Bar Hop the Local Scene
Host a Wine Tasting
Plan a Ski Trip
Have Dinner at a Favourite Restaurant
Hit An All Inclusive in Mexico
Plan For A Lot Of Fun and Safety
Regardless of what you plan make sure everyone has a good time especially the bride and groom at the last night. Drinking can be a big part to any bachelor or bachelorette party but make sure everyone makes it home safe and sound. If you are having trouble planning the party below are some great links to bachelorette and bachelor party favours that will help you plan the ultimate final fling before the ring.
Bachelorette Party Favors For The Ultimate Fun Party
Bachelorette Party Invitations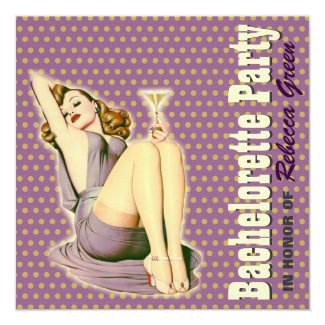 retro purple martini bachelorette party invitation
by
elegantinvitation
Browse Retro Invitations online at
Zazzle.com
retro purple martini bachelorette party invitation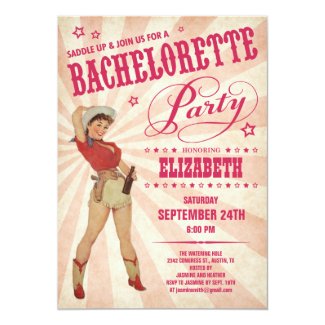 Cowgirl Bachelorette Party Invitations
by
Western_Invitations
View other
Cowgirl bachelorette Invitations
These cowgirl bachelorette party invitations are pale pink with a retro old western style design.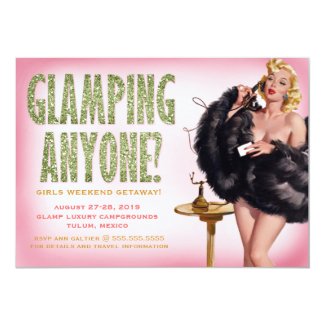 311 Glamping Anyone Retro Pinup Girl Cards
by
Jill311
Browse more Retro Invitations at
Zazzle
Glamping Anyone Retro Pinup Girl bachelorette party invitations for weekend getaway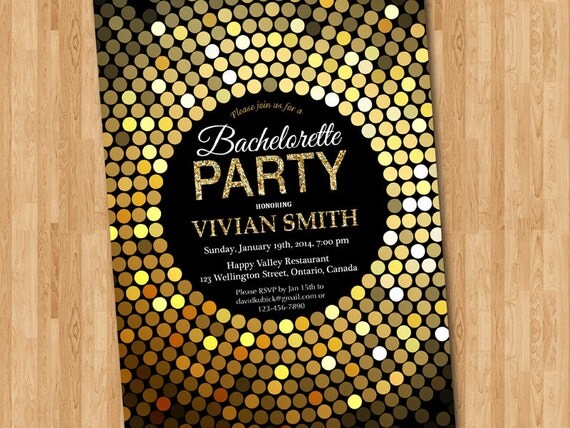 Bachelorette Party Invitation. Gold Glitter Bachelorette Invite, Hens Party. Black Chalkboard. Printable digital DIY
Bachelorette Party T-Shirts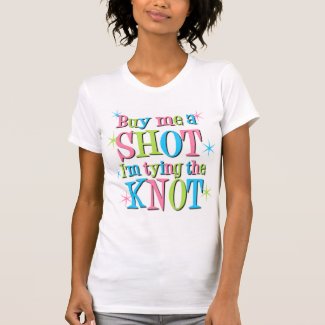 Buy me a Shot I'm Tying the Knot T-shirt
by
bachelorbachelorette
Design your own
photo t shirts
online at Zazzle.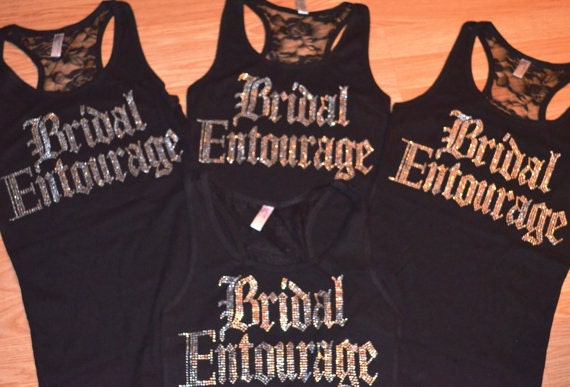 13 Bachelorette Party Tank Tops. Bachelorette Tanks. 11 half lace Bridesmaid tank tops. Bridesmaid t-shirts. Wedding Party Shirts
Bachelorette Party Decorations / Bachelorette Party Accessories
Bachelorette Party Favors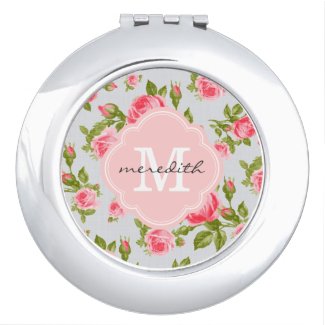 Girly Vintage Roses Floral Monogram Vanity Mirrors
by
jenniferstuartdesign
Find more Cute Compact Mirror at
Zazzle
Cute girly feminine chic vintage floral rose flower pattern with a subtle faux linen fabric texture. Add your name and monogram for a custom personalized design!
Let's Start Planning The Ceremony!
Click here to return to The List.
Summary
Article Name
Description
The Last Night bachelorette party guide, tips on bachelorette party ideas, bachelorette party invitations, bachelorette party tshirts, bachelorette party accessories, bachelorette party favors and bachelorette party game ideas.
Author